Our Process
A comprehensive financial plan covers six areas of money: Cash-Flow Management, Risk Management, Investment Planning, Tax Planning Strategies, Retirement Planning, and Estate Planning. Throughout the planning process my team and I will review of your goals and concerns related to these areas of money: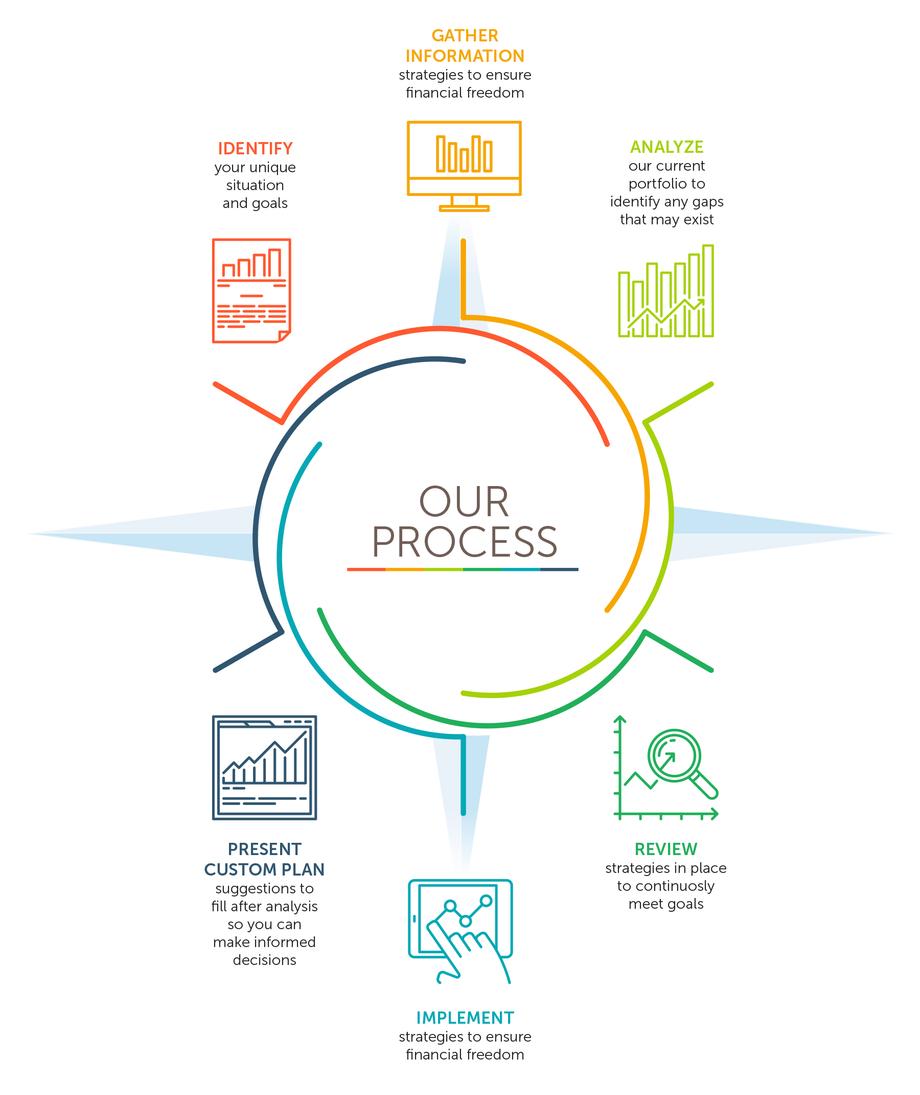 Our process begins with a complimentary consultation, or what we call an "Interview Meeting".
This meeting is intended to make sure we are a fit as client/planner. Upon agreement to work with one another, then the next meeting will consist of data gathering. A plan can only be as good as the data that is gathered, therefore, the more detailed we are in gathering documents and information the more accurate the results.
In our third meeting, we analyze the output and see visuals of what your data represents. This will give an idea if you are on track for your goals or if there are shortfalls in your current scenario.
Once the data has been analyzed, our team will develop recommendations to show you how to accomplish your financial goals.
The final two steps are the most critical in ensuring your goals are achieved: Implementation & Review.
our goals are achieved: Implementation & Review.
---
MassMutual, its employees and representatives are not authorized to give tax or legal advice. Individuals are encouraged to seek advice from their own tax or legal counsel. Individuals involved in the estate planning process should work with an estate planning team, including their own personal legal or tax counsel.
---